Heart Disease
Top Heart Healthy Foods
Details

Hits: 2832
Ayurveda depicts 'food' as god as provides nourishment and energy to the entire living kind. However, with the out-spreading fast food culture and unhealthy eating habits, food is now turning evil for our body and mind. A heart patient or a person with a risk of developing cardiovascular diseases must be very careful while choosing his/her food items. Here is a list of heart healthy food items which can be easily incorporated in an Indian kitchen.
Simple Exercise to Avoid Heart Attack
Details

Hits: 3940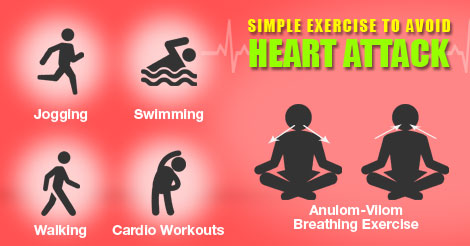 Maintaining ideal body weight and managing cholesterol levels is crucial to avoid heart attack. Research suggest that 30 minutes of routine exercise regime can help in avoiding a heart attack. Exercise also reduces stress levels and thus makes your heart healthier and happier. Here we provide you an easy exercise routine to avoid heart attack.
Effect of Climate Changes on Heart Patients
Details

Hits: 1788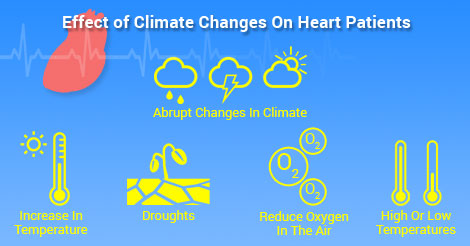 Increasing air pollution, ozone layer depletion and radioactive emissions are hurting our climate drastically and dramatically. Unexpected changes in the climate is a now a routine across the globe. Over two decades of research by the American Heart Association has established that random changes in temperature hugely affect the various physiological systems, with cardiovascular system at top of the chart.
Below are five ways by which climate changes affects a heart patient:
Ways to Avoid a Heart Attack
Details

Hits: 2551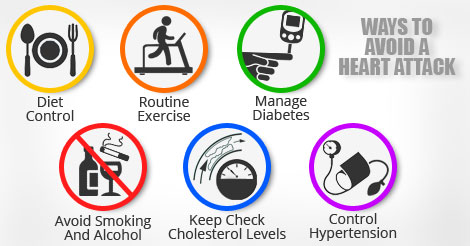 Heart attack is a major cause of deaths around the globe. Although the cardiovascular problem is genetic, it can be avoided by taking proper precautions and lifestyle modifications. Medical fraternity has provided important suggestions to avoid heart attack following laborious research and observations.




Records of published articles in the newspapers helps common people about precautions to be taken while seeking the services from health professionals and also helps health professionals to rectify the negligence.
read more…