First Aid
It is the responsibility of every person to have knowledge of First Aid. It is a human instinct to help other person in pain or after injury. Importance of First Aid has been growing day by day. First Aid is given to people who had an accident or has sudden illness and who cannot obtain medical help instantly.
The main aim of First aid is to
To save life.
To promote fast recovery.
To prevent the aggravation of the victim's situation.
The features of a rescuer are as follows
He has to reach the victim in time and save him.
He has to be keep himself calm, careful and fast in action.
To have the knowledge of the injury and its nature.
Know how to carry out the first aid measures and give appropriate treatment.
Shift the victim to the nearby hospital and show him to a qualified doctor.
Expert's Advice on Poisoning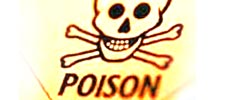 Poisoning: Call the nearest emergency health service in your area. Give them all the details, including the name of the poison or drug, if known, and the quantity you believe has been swallowed. read more…
Desk Exercises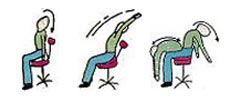 You could reduce stress, increase your endurance, and relieve stiffness by incorporating some of these safe tips and exercises into your daily work routine. read more…




Records of published articles in the newspapers helps common people about precautions to be taken while seeking the services from health professionals and also helps health professionals to rectify the negligence.
read more…