Insurance
Though this section has be categorized as "Insurance", it has information covering advance care planning, telemedicine, research, medical ethics and the like. However health insurance has been covered in greater detail. Information on various insurance plans and health care insurance plans help a visitor take an informed decision whilst choosing health insurance.
Expert's Advice on Insurance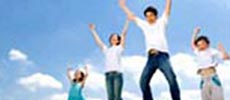 Insurance: It is certainly imperative to get one's life insured, not just for your sake, but also for the sake of the ones' you love as well. read more…




Records of published articles in the newspapers helps common people about precautions to be taken while seeking the services from health professionals and also helps health professionals to rectify the negligence.
read more…