Acupressure
Acupressure involves pressure points on the body with fingers or hands to alter the internal flow of a supposed vital force or energy called chi (pronounced "chee"), strengthening it, calming it or removing a blockage of the flow. Acupressure is one of a number of treatment methods regularly used in Traditional Chinese Medicine, or TCM, a system of health care that originated in China thousands of years ago, which is still widely practiced in Asian countries today. According to TCM, Acupressure points chart are aligned along 14 body meridians, or pathways. Twelve of the meridians are bilateral, that is, identical versions of them (with the same sets of points) exist on both sides of the body. The other two are unilateral, running along the midline of the body. The 14 meridians do not correspond to any known physiological processes or anatomical structures in the body, such as nerves or blood vessels. Nevertheless, some well–controlled studies suggest that Acupressure can be effective for a number of health problems, including nausea, pain and stroke–related weakness. A single point may be pressed for relief from a particular symptom or condition, or to promote overall well–being of the body. A series of points can be worked on in a specific order.
Featured Herb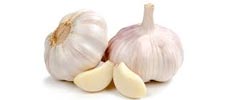 Garlic: Purported to help treat infections and rid the body of parasites. Good for spasms and cramps. read more…
Did You Know Jala Neti ?

You may be able resolve your problems due to air pollution by Jala Neti (Nasal Wash)
read more…




Records of published articles in the newspapers helps common people about precautions to be taken while seeking the services from health professionals and also helps health professionals to rectify the negligence.
read more…