Naturopathy
Naturopathy
Naturopathy
provides holistic, or whole body, health care by taking advantage of resources drawn from numerous traditional healing systems. Dating back to the early part of the 20th century, naturopathy is organized around three fundamental principles: the physician should strive to aid the body's natural healing abilities, the root cause of an illness should be addressed rather than its symptoms, and above all, only therapies that cause no harm should be used (which means that toxic drugs and surgery are avoided whenever possible).
A naturopathy doctor, or N.D., may pay considerable attention to a patient's lifestyle, since naturopathy theory holds that physical, psychological and even spiritual elements can all contribute to disease. In treating patients, the naturopathic practitioner may use a number of alternative therapies, including Homeopathy, herbal remedies, traditional Chinese medicine, spinal manipulation, nutrition, hydrotherapy, massage and exercise.
Doctors of naturopathy train at accredited four year naturopathy medical schools. The first two years include many of the same core science classes as regular medical schools, while the final two years focus on training in natural healing techniques.
Featured Herb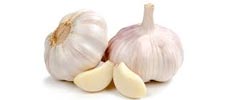 Garlic: Purported to help treat infections and rid the body of parasites. Good for spasms and cramps. read more…
Did You Know Jala Neti ?

You may be able resolve your problems due to air pollution by Jala Neti (Nasal Wash)
read more…




Records of published articles in the newspapers helps common people about precautions to be taken while seeking the services from health professionals and also helps health professionals to rectify the negligence.
read more…