Complementary Medicine
The Indian System of Medicine has a lot of value and has numerous success stories. Aarogya.com endeavors to disseminate health information on benefits and uses of Ayurveda and Homeopathy. Similarly the Chinese System of medicine in the form of acupuncture and acupressure also has great value and hence the complementary medicine section covers these too.
Herbs and medicinal plants and remedies practiced by tribal folk also find mention in this section. We welcome contributions to this section.
Featured Herb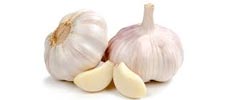 Garlic: Purported to help treat infections and rid the body of parasites. Good for spasms and cramps. read more…
Did You Know Jala Neti ?

You may be able resolve your problems due to air pollution by Jala Neti (Nasal Wash)
read more…




Records of published articles in the newspapers helps common people about precautions to be taken while seeking the services from health professionals and also helps health professionals to rectify the negligence.
read more…