Senior Citizen Corner


With various tax benefits, travel and health care facilities provisioned for them, Indian Government has created reasons for Senior Citizens to feel happy. This corner on Senior Citizens is aimed at providing details on various aspects concerning them.
Senior Citizens are a treasure to our society. They have worked hard all these years for the development of the nation as well as the community. They possess a vast experience in different walks of life. The youth of today can gain from the experience of the senior citizens in taking the nation to greater heights. At this age of their life, they need to be taken care of and made to feel special. Indian Government provides several benefits through its schemes in various sectors of development.
Expert's Advice on Poisoning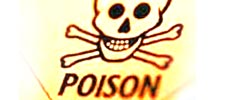 Poisoning: Call the nearest emergency health service in your area. Give them all the details, including the name of the poison or drug, if known, and the quantity you believe has been swallowed. read more…
Desk Exercises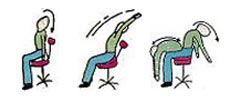 You could reduce stress, increase your endurance, and relieve stiffness by incorporating some of these safe tips and exercises into your daily work routine. read more…




Records of published articles in the newspapers helps common people about precautions to be taken while seeking the services from health professionals and also helps health professionals to rectify the negligence.
read more…