Bodywork
Bodywork
is an umbrella term for the many techniques, both ancient and modern, that promote relaxation and treatment of ailments (especially those of the musculoskeletal system.) through lessons in proper movement, postural re–education, exercise, massage and other forms of bodily manipulation. Some types of bodywork – including massage, qigong, reflexology, shiatsu and t'ai chi–can be practiced at home. Others may require the guidance of a trained professional.
Featured Herb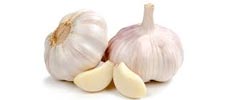 Garlic: Purported to help treat infections and rid the body of parasites. Good for spasms and cramps. read more…
Did You Know Jala Neti ?

You may be able resolve your problems due to air pollution by Jala Neti (Nasal Wash)
read more…




Records of published articles in the newspapers helps common people about precautions to be taken while seeking the services from health professionals and also helps health professionals to rectify the negligence.
read more…