Diagnostic Tests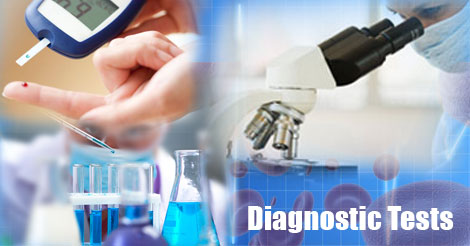 We have seen rapid and ongoing development in the field of
laboratory investigations
. It provides us with valuable pathological, biochemical, histopathological and hematological information.
It is very vital for a physician to know the exact values of various components of blood, urine, etc on which he can make a perfect diagnosis and provide accurate medication.
The pathologists are the hidden doctors who are important team members responsible during the course of a patient's treatment.
Today, well performed lab investigations provide answers to questions which are more complicated.
Here is a list of the normal values and ranges for some of the common lab tests and procedures. Normal values for the tests and procedures are provided in this section.
Expert's Advice on Typhoid

Typhoid: Protection and purification of drinking water supplies, improvement of basic sanitation, and promotion of food hygiene are essential measures to interrupt transmission of typhoid fever. read more…




Records of published articles in the newspapers helps common people about precautions to be taken while seeking the services from health professionals and also helps health professionals to rectify the negligence.
read more…