Conclusion
Details

Hits: 5520
We hope that this Manual will help physicians, whether they are clinicians, educators, or research scientists, to address some of the challenging ethical dilemmas that confront them each day. The Manual is written for physicians by a physician organization as we attempt to find our way through difficult terrain. Our ultimate intent is to improve the quality of care provided to patients and to give an account of the conduct of the virtuous physician in whom patients and the public may justifiably place their trust.

0
Expert's Advice on Insurance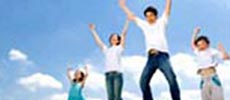 Insurance: It is certainly imperative to get one's life insured, not just for your sake, but also for the sake of the ones' you love as well. read more…




Records of published articles in the newspapers helps common people about precautions to be taken while seeking the services from health professionals and also helps health professionals to rectify the negligence.
read more…