Children's Health
Child
Small people–Big feelings
Pre school children show very fast changes on physical, mental and social level. A preschooler's moods and feelings can be confusing. They show various moods from tears and tantrums to affectionate kisses and uncontrolled energy.
Here, at Aarogya we can help you understand your child better and deal with all the emotional ups and downs that your child goes through. Their hands and feet are adorably little. They wear small clothes, love tiny toys and have a favorite stuffed friend that is just the right size for them to cuddle.
But their feelings are so very big
Preschoolers (aged 2½ to 5 years) can have emotions that demand attention, support and resolution. They are intense, confusing, and surprisingly difficult. They cry suddenly and then are happy in no time. Get ready! You are about to dive into the rough and wonderful environment that is the emotional life of a preschooler.
Premature Babies
Details

Hits: 9216
What is a Premature Baby?
Premature babies are defined as those born between twenty four and thirty seven weeks of gestation. The chances of survival for a baby born before twenty four weeks of pregnancy are rather lean. Premature babies are even more vulnerable than full–term babies and need to be treated with special care. These tiny, delicate creatures are often born with problems, as many of their faculties are not fully developed.
Problems associated with premature babies
The common problems associated with premature babies are
Difficulty in feeding because of weakness.
More susceptible to infection.
Congenital defects, including those that affect the heart.
Respiratory distress syndrome. Premature babies have difficulty in gas exchange as a result of protein and fluid collection within the small air sacs and the collapse of the sacs themselves.
Greater likelihood of contracting jaundice and increased vulnerability to its effects.
Danger of bleeding in the brain leading to the development of hydrocephalus (dilatation of the fluid–filled cavities or ventricles in the brain).
These babies are so delicate that doctors must take each step carefully. The smaller and less mature the premature baby is at birth, the greater will be its problems in the long run. These babies can develop cerebral palsy, mental retardation, learning disorders, and vision, speech and hearing problems.
Premature babies require special care
Premature babies are put straight into intensive care till the doctors are of the opinion that they are out of danger. They are usually kept in incubators. They require round–the–clock nursing. They are fed intravenously and sometimes put on the respirator to help them breathe if necessary. Their vital signs like blood pressure, heart rate, breathing and pulse are closely monitored. Even after they have been discharged from the hospital, these babies will require periodic evaluations from pediatricians, neonatologists, ophthalmologists and psychologists so as to avoid any further complications.
Expert's Advice on Poisoning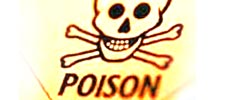 Poisoning: Call the nearest emergency health service in your area. Give them all the details, including the name of the poison or drug, if known, and the quantity you believe has been swallowed. read more…
Desk Exercises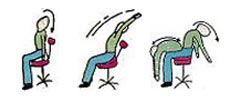 You could reduce stress, increase your endurance, and relieve stiffness by incorporating some of these safe tips and exercises into your daily work routine. read more…




Records of published articles in the newspapers helps common people about precautions to be taken while seeking the services from health professionals and also helps health professionals to rectify the negligence.
read more…